Can AI Teach Your Child Perseverance?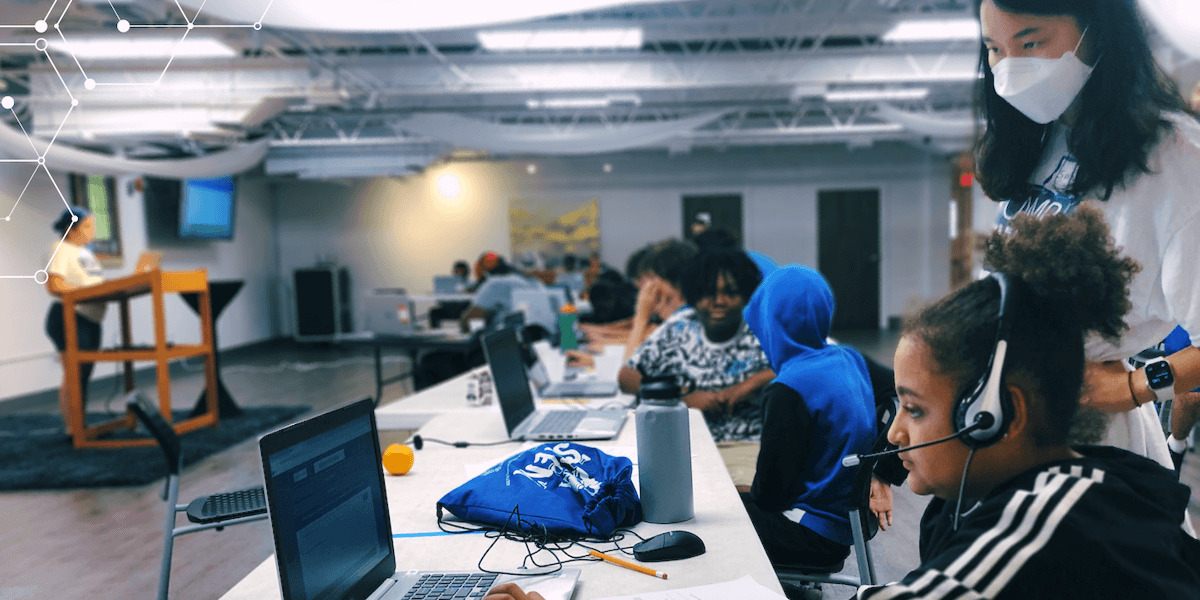 A team of researchers that includes Emmanuel Johnson, a Postdoctoral Research Associate at USC Viterbi School of Engineering's Information Sciences Institute (ISI), has been awarded a $20 million grant from the National Science Foundation (NSF) to fund a new artificial intelligence institute focused on AI in education.  
Johnson, who is also a USC Viterbi Computer Science alumni and did his PhD at USC Institute for Creative Technologies (ICT), is part of a multidisciplinary team across four universities that is launching the INVITE Institute (INclusive and innoVative Intelligent Technologies for Education). INVITE is centered at University of Illinois Urbana-Champaign (UIUC) and will "invent, investigate, and deploy novel AI-augmented learning technologies and foundational AI techniques to address the needs of learners who are underserved and underrepresented in STEM."
INVITE seeks to fundamentally change how educational technologies interact with learners by developing AI techniques to track and promote "noncognitive" skills that contribute to academic success. It is led by H. Chad Lane, an Associate Professor of Educational Psychology and Computer Science at UIUC who was previously the Director of Learning Sciences Research at ICT.
More Than Just Times Tables
The team is looking at how to build AI systems that can better serve young learners in K-12. 
"We want to explore how AI can improve learning, not only focusing on the technical aspects, but also the social-emotional aspects of learning," said Johnson, whose research focuses on using AI to teach interpersonal skills, such as negotiation and more recently, collaboration.
"A lot of my work has been in using AI to support training in things outside of technical skills and developing the student holistically," he continued. 
Johnson brings with him an expertise in the social aspects of the learning environment. For example,  "students' views of themselves, their perseverance, or how they interact with the learning material."
How do you teach a child something like perseverance? Just like anything else: you bring in a tutor.
Your Child's New Tutor: The Pedagogical Agent
Johnson has extensive experience in building pedagogical agents, the physical embodiment of the AI system that interacts with the student. In the real world, a student might engage with material, but have a human tutor sitting next to them engaging with them as they do so. 
Johnson explained how tutoring is done using AI.
"Think of a system where you're completing math questions. The system has a model of how you learn so it's able to adapt the learning based on your performance. For example, if you got five of the 10 questions on addition wrong, then it says, 'you know what, you actually might need more help on addition, we need to give you more information.'"   
Without a pedagogical agent, a tutoring system like this would simply provide more addition information.
But, Johnson said, "We can put a physical embodiment to this agent, so you have a thing that talks to you, engages with you. It might even try to motivate you." This is a pedagogical agent. 
The INVITE Team
Johnson is certainly excited to have been invited to the INVITE team. "As I'm just starting out my career, this opportunity is amazing. I'm sitting at the table helping decide how AI and education is going to look 20 to 30 years from now."  
He continued, "By being part of a big institute grant, I get to meet and work with a lot of my idols; people I look up to in the field." 
The team pulls experts from many fields, and includes researchers in AI, learning sciences, psychology, DEI, and more, coming from five major institutions. 
Along with Johnson of USC, the team is made up of researchers from the University of Illinois Urbana-Champaign, University of Florida, Temple University, and ETS, the world's largest private nonprofit educational testing and assessment organization. Researchers from Wright State University, University of Michigan and University of Oregon are also involved as partners.
National AI Research Institutes
The five-year grant is part of an NSF program – the National AI Research Institutes – which supports institutes focused on long-term, high-reward AI research. INVITE is one of seven new NSF-led AI Research Institutes. For more information about INVITE and the rest of the funded institutes, please see the UIUC press release and the NSF press release. 
Published on May 8th, 2023
Last updated on May 9th, 2023